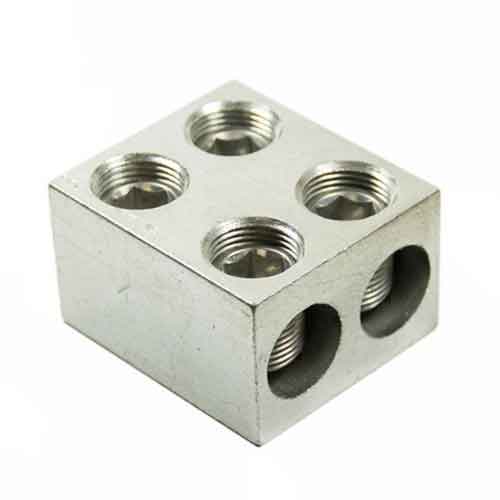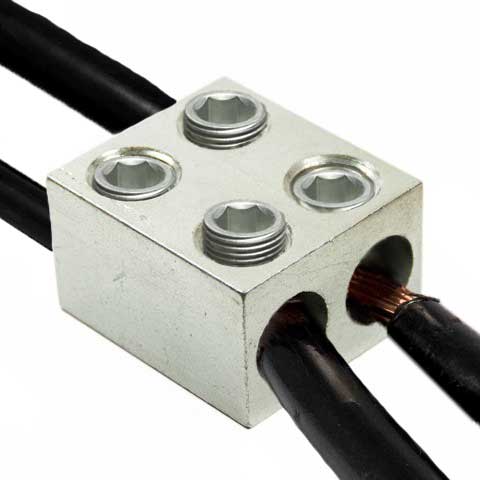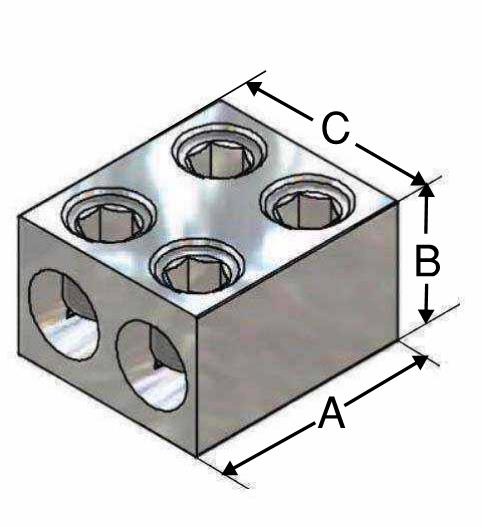 Dimensions
A: 2.50" (63.5mm)
B: 1.50" (38.1mm)
C: 2.22" (56.4mm)
See Mechanical Drawing for detailed dimensions
"2P500" 500 kcmil Splicer-reducer, 500kcmil-6 AWG wire range, wire class B/C, aluminum or copper wire, splicer or reducer CU7AL, 75C temperature rating, two mounting holes, for mounting to insulator from bottom if needed, or wire insertion "sight" holes, or wire stop hole, UL Listed at 600v - acceptable for use through 2000v. Hex socket screws. International Hydraulics Inc® brand. Made in the USA from domestic and imported parts.
Quad Splicer Reducer Distribution
3X or 4 X 500kcmil-6AWG wires (see part P500 for 2X)
La gama del cable de 500 kcmil -6 AWG, cable de aluminio o cobre, splicer o calificación de temperatura de reducer CU7AL, 75C, dos montar hoyo, UL Listó. Tornillo Allen. Marca IHI. Hecho en EE.UU. de partes nacionales e importadas.