E-mail Sales@LugsDirect.com, or Fax our office 330-562-9990 (USA)
Business Hours: Monday-Friday 8am-5pm
EST Eastern Time
Shipping International via UPS, FedEx, and USPS is now available through the online shopping cart. Add the product you would like directly from the product pages, add your shipping address, pick your ship method, and pay - all through the online shopping cart.
We will do all the shipping paperwork. Any local fees taxes and customs duty are to customer account.
Tracking will be provided with your invoice.
For Disclaimer Statement Click Here
__________________________________________________________________________________________
How To Place an International Order:
Purchase online through our online shopping cart.
OR
E-mail us (sales@LugsDirect.com) with your needs
International Payment options:

1. Via Electronic bank wire

2. Via PayPal account to Paypal Account

3. Via a Credit card
Using Paypal.com Website to pay with Visa, Mastercard, Discovery, and American Express.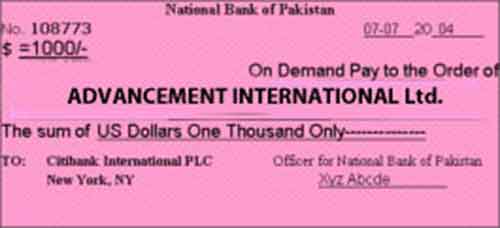 4. Check in US dollars on US bank
Any order may be refused without establishment of a satisfactory credit status which is tied to bona fide and complete company shipping address.
Payment must be received and cleared to LugsDirect.com satisfaction prior to making shipment. The holding time for checks or other payment means will be based on the safe clearing time of the instrument used. We reserve the right to chose a payment option based on the credit profile of the buyer. Bank wire is preferred. Buyers are responsible for fines, loss of goods and/or return freight if goods are not cleared through customs timely by buyer. All shipments domestically are Ex-Works Aurora, Ohio; or internationally FCA Origin Aurora, Ohio USA - shipping is at buyer's risk. Possession of goods moves to buyer at point of shipping. Shipping is arranged as a service to buyers. Local sales taxes, import duties, and any other cost levied by buyer's country is buyer's responsibility. Insurance does not cover a buyer neglecting to satisfy the import rules of his or her country. Buyers are responsible for being there at the time of delivery. A shipping receipt (shipper received goods from LugsDirect.com) from the shipper is final in terms of proof of shipment. Buyer is responsible for any insurance claims with shipper after shipper has taken possession of the shipment in the USA. Some countries may delay shipments for weeks at the country border/customs. Lugsdirect.com will work with buyer to resolve any non delivery issues and provide paperwork on request to facilitate customs clearance or non delivery shipment insurance claims but under no circumstances will LugsDirect.com ever be responsible for losses or damages or replacements of any kind after the shipper has taken possession of the shipment.
We aim to please and develop long term supply relationships. We appreciate your business and will work hard to serve you well.