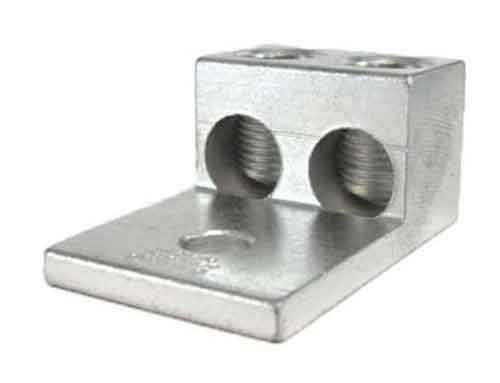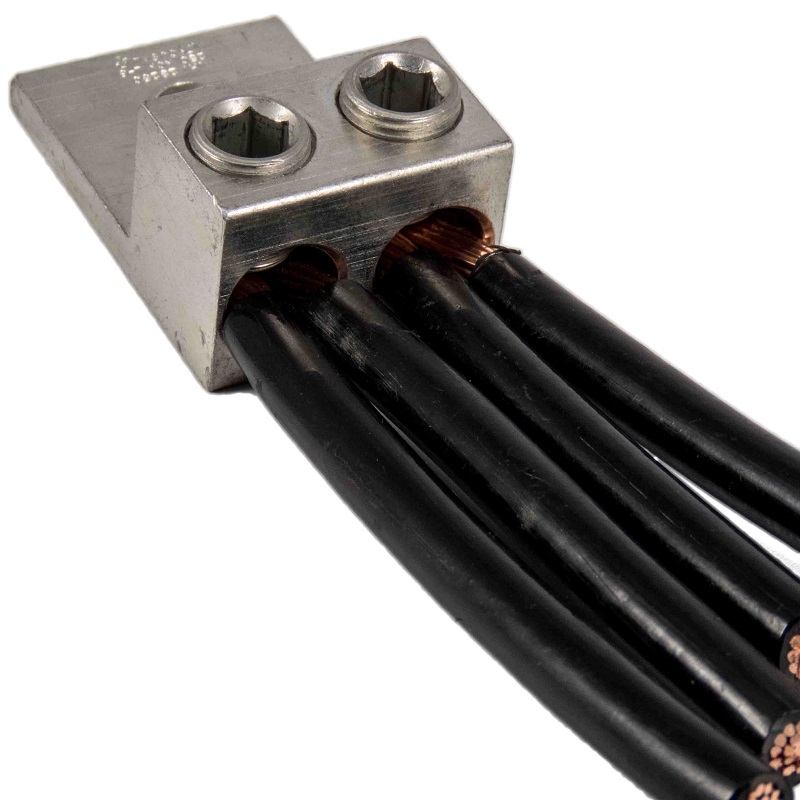 4 wires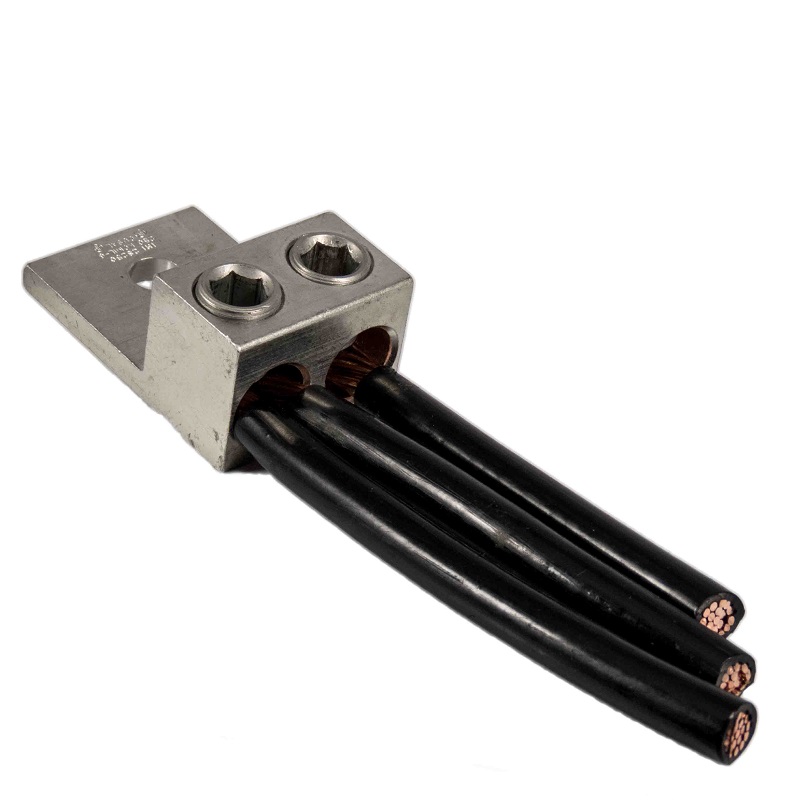 3 wires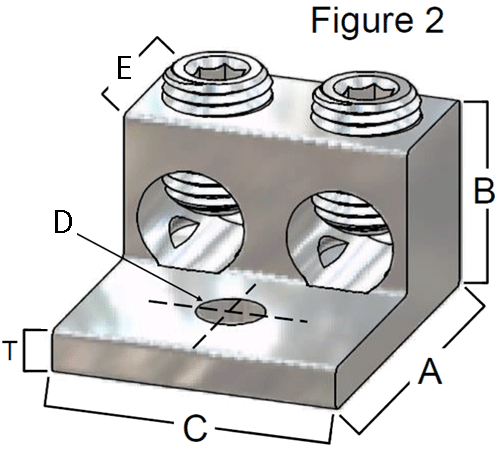 Dimensions
A: 2.56" (65.1mm)
B: 1.19" (30.2mm)
C: 1.63" (41.3mm)
See Mechanical Drawing for detailed dimensions
Two Wires Per Barrel

(UL & Canada Approved)

Wire Size AWG

250

4/0

3/0

2/0

1/0

1

2

4

6

Code Copper
-
-
-
-
-
-
Y
Y
Y
FLEX (G-K classes)
Single Wires Only.
No mixing wire gauges.
"2S250" 250 kcmil (4/0 AWG) Double wire lug, 250kcmil (4/0 AWG) - 6 AWG wire range, Multiple (dual) wire class B/C and FLEX wire, AWG 3/0-6, class wire class G-K including mm2 class 5, double barrel, aluminum or copper wire, CU9AL, 90C temperature rating, single 3/8" bolt mounting hole, NEMA mounting holes and spacing; this is not a NEMA tested part, UL Listed at 600v - acceptable for use through 2000v, Canada Certified. Stacking, nesting, and interlocking lugs permitted under UL White book ZMVV. Current and temperature rating subject to the lowest temperature rated conducting part in the assembly.International Hydraulics Inc. Made in the USA from domestic and imported parts. "Drop-In" Replacement for Homac AD-250 and Panduit LAM2A250-38-6.

UL & Canada Approved for Multiple wires class B, C, 2X AWG 2-6 &2X 25-16 mm2 & (1X) FLEX wire Classd G-K sizes #6-#3/0 AWG
"2S250" 250kcmil - 6 AWG rango de cable, solo 3/8 de taladros múltiple (doble) de clase B / C y FLEX GK clase alambre incluyendo clase mm2 5, 2 barriles, aluminio o cobre, CU9AL, 90C clasificación de temperatura, "montaje , la lista de UL, Canada Certified. Hecho en los USA.