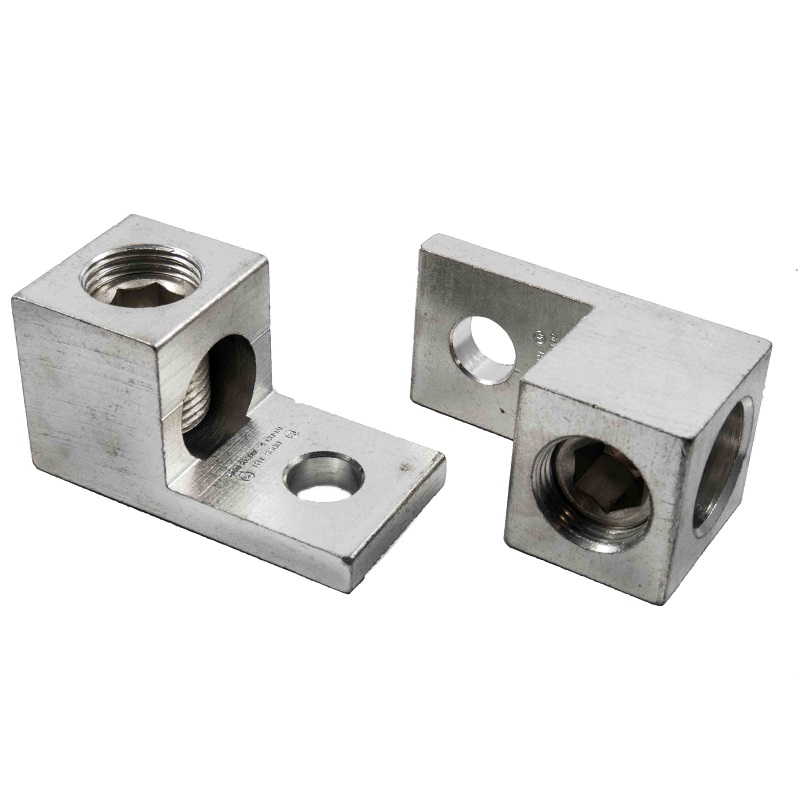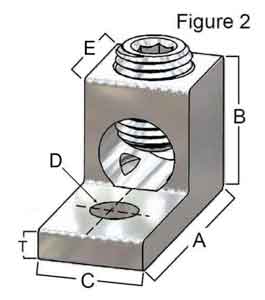 Dimensions
A: 2.75" (69.9mm)
B: 1.50" (38.1mm)
C: 1.38" (34.9mm)
See Mechanical Drawing for detailed dimensions
Note!!! This part has a 10mm hex socket for use in metric countries.
"S600-53-63-M" 600 kcmil metric Single wire lug, 600 kcmil-4 AWG wire range, wire class B/C and FLEX, 444 kcmil - 2 AWG, wire class G-K including mm2 class 5, single barrel, aluminum or copper wire, CU9AL, 90C temperature rating, one 1/2" bolt mounting hole, NEMA mounting holes and spacing; this is not a NEMA tested part, two 1/2" bolt mounting holes, UL Listed at 600v - acceptable for use through 2000v, Canada Certified. International Hydraulics Inc® brand.
UL & Canada Approved for FLEX wire Class G-K sizes #444 kcmil-#2 AWG
Use of Ferrules (UL Listed) on wires 444 kcmil-2 AWG
"S600-53-63-M" 600 kcmil-4 gama de alambre de AWG, cable de aluminio o cobre, la calificación de la temperatura CU9AL, 90C, solo 1/2" tornillo que monta hoyo, UL Listó, Canada Certificó. Marca IHI. Hecho en EE.UU. de partes nacionales e importadas.