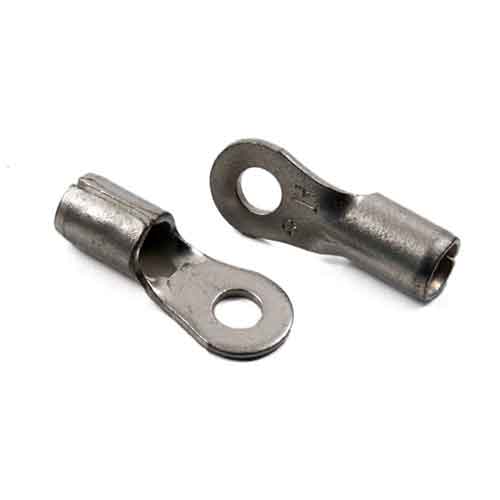 Dimensions
A: 0.87" (22.1mm)
B: 0.37" (9.4mm)
C: 0.17" (4.3mm)
See Mechanical Drawing for detailed dimensions
Flex wire crimp lug, 8 AWG copper, crimp ring lug with #8 mounting bolt hole. For flexible stranded wire and standard, rigid stranded copper wire. Wire Classes (stranded copper): standard and compact B, C, G, H, I, DLO, and K. UL Listed at 600v - acceptable for use through 2000v. Hillsdale Terminal Brand.
Only sold by the package: 100pcs/pkg.
Please email for higher volume prices
Crimping Dies and Amperage Ratings
based on Wire Size and Class
Crimp tool not available through lugsdirect.