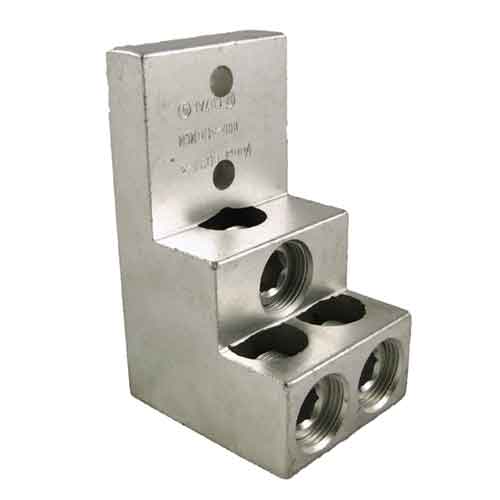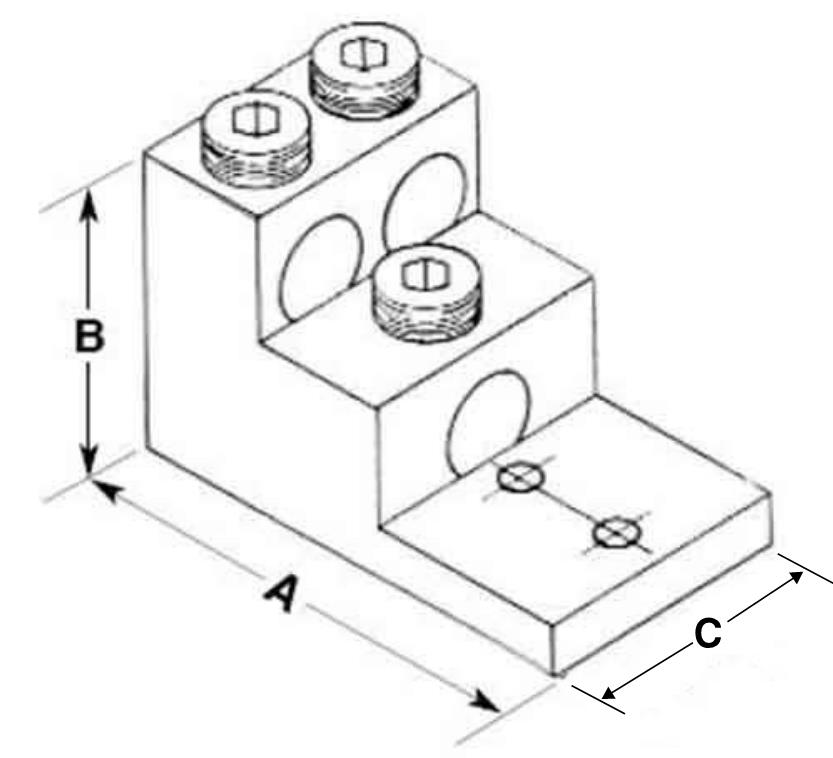 Dimensions
A: 4.91" (124.7mm)
B: 3.00" (76.2mm)
C: 2.63" (66.8mm)
L: 1.38" (35.1mm)
See Mechanical Drawing for detailed dimensions
"800T-3" Triple wire lug, 800-300 MCM kcmil wire range, three barrel, stacker type, two tier lug, aluminum or copper wire, CU7AL, 75C temperature rating, 2 mounting holes for 3/8" bolts, UL Listed at 600v - acceptable for use through 2000v, CSA Certified. Brumall brand. Made in the USA from domestic and imported parts.
Comparison between Panelboard and Switchgear
800-300 MCM kcmil gama de cable, tres cables de aluminio o cobre, la calificación de la temperatura CU7AL, 75C, 2 montar hoyos para cerrojos de 3/8", UL Listó, CSA Certificó. Marca Brumall. Hecho en EE.UU. de partes nacionales e importadas.
For More Information Click the Icons Below


Rated Torque Label

RoHS 10/10
E61509 UL486A,B, ZMVV, CSA22.2 No.65