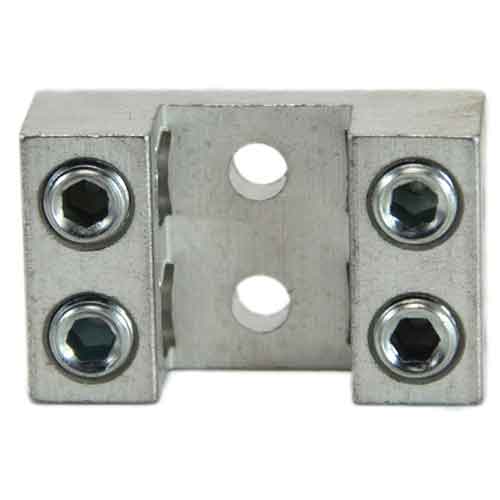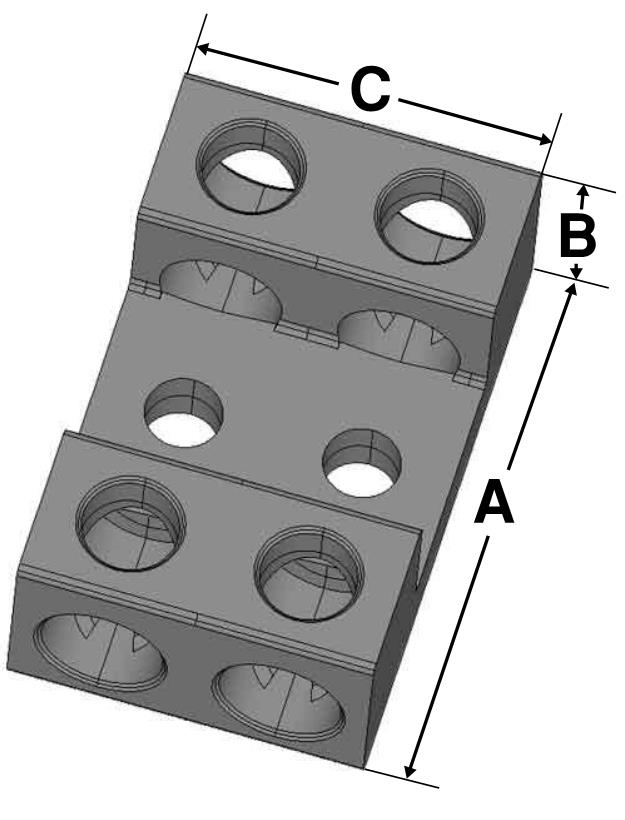 Dimensions
A: 1.63" (41.4mm)
B: 0.56" (14.2mm)
C: 1.00" (25.4mm)
L: 0.50" (12.7mm)
See Mechanical Drawing for detailed dimensions
Two Wires Per Barrel

Wire Size AWG (mm2)

8

(8.37)

-

(6)

10

(5.26)

-

(4)

12

(3.31)

-

(2.5)

14

(2.08)

Code Copper
-
-
Y
Y
Y
Y
Y
FLEX (G-K classes)
Single Wires Only.
No mixing wire gauges.
"S2-NB-2-HEX" 2 AWG Quadruple Wire Lug, Multiple (dual) wire class B/C and FLEX, 4-12 AWG, 25mm2-4mm2, wire class G-K including mm2 class 5, Four 4 barrel /wires (4) 2-14AWG wire range, Grounding or Power Distribution or Power Collection Lug. UL Listed for General Use including grounding in dry locations. Up to Four wires (4 conductors) aluminum or copper wire, CU9AL, 90C temperature rating, two (2) #10 Bolt mounting holes , UL Listed at 600v - acceptable for use through 2000v, CSA Certified. International Hydraulics Inc. brand. Made in the USA from domestic and imported parts.
Total current rating with 4 full size copper wires 460 Amps (75C).
Aluminum screw option available. Email sales@lugsdirect.com for details and pricing
**TORK KRIMP®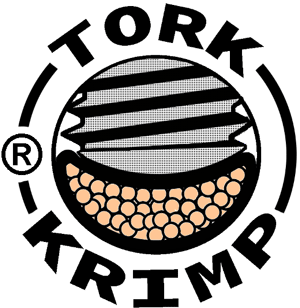 Self crimping of standard ferrules. Patent Pending. Full instructions for self crimping ferrules here.