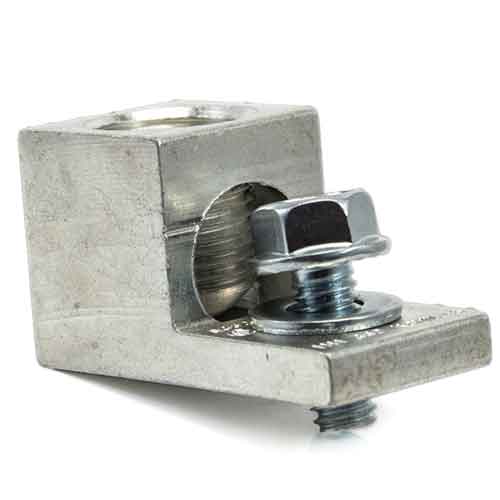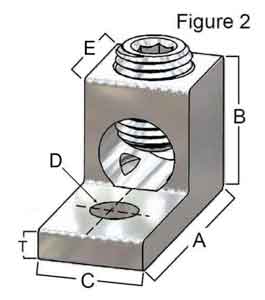 Dimensions
A: 2.00" (50.8mm)
B: 1.13" (28.6mm)
C: 1.00" (25.4mm)
See Mechanical Drawing for detailed dimensions
"S350" 350 kcmil - 6 AWG wire range, and FLEX wire class G-K including mm2 class 5, single barrel, aluminum or copper wire, CU9AL, 90C temperature rating, one mounting hole of .343 inch dia. 5/16" bolt, UL Listed, Canada Certified. International Hydraulics Inc® brand.
UL & Canada Approved for FLEX wire Class G-K sizes #262 kcmil-#4 AWG
Use of Ferrules (UL Listed) on wires 262 kcmil-4 AWG
Kit includes: (x1) 1-5/16" bolt & (x1) 1-5/16" washer.

Bolt length is designed for mounting to the 24S4-3 or 36S4-3 multi-hole power distribution lugs.
UL508A Information on Standoff Insulators
Assembly of Stacked Connectors and Standoffs
"FLEX" E129884 UL486A,B, ZMVV,
1243943 Canada 22.2 No.65