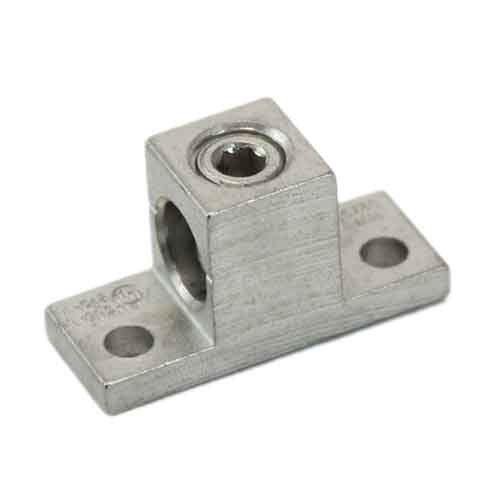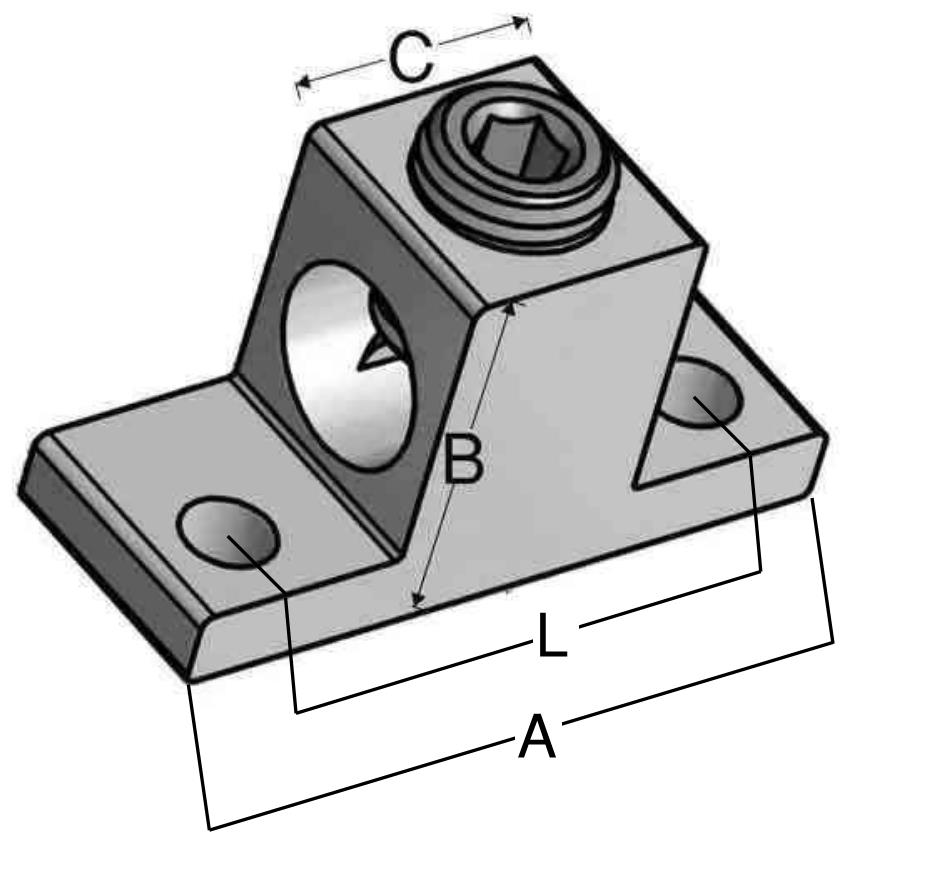 Dimensions
A: 1.69" (42.9mm)
B: 0.91" (23.0mm)
C: 0.63" (15.9mm)
L: 1.25" (31.8mm)
See Mechanical Drawing for detailed dimensions
"T2/0A-125" 2/0 AWG Single wire lug, 2/0-14 AWG wire range , and FLEX wire, 1/0-14 AWG, class G-K including mm2 class 5, "Top Hat" style with side wire entrance, and two short mounting tangs, turn prevent style with two drilled mounting holes for anti-rotational mounting. Dual rated, single barrel, aluminum or copper wire, CU9AL, 90C temperature rating, two (2) #10 mounting holes, 1.25" (31.8mm) spacing. UL Listed at 600v - acceptable for use through 2000v. UL Listed for General Use. Canada Certified. International Hydraulics Inc® brand.
UL & Canada Approved for FLEX wire Class G-K sizes & mm2 class 5 #1/0-#14 AWG
Use of Ferrules (UL Listed) on wires 1/0-14 AWG
"T2/0A-125" 2/0-14 rango de cable AWG, estilo "Top Hat" con entrada de cable lateral, y dos espigas de montaje cortos. Dual nominal, 1 barril, aluminio o cobre, CU9AL, 90C clasificación de temperatura, dos (2) # 10 agujeros de montaje, 1,25 "(31,8 mm) de espacio. UL para la marca Uso General. Certificado por Canada. IHI.