B12-PCB-NM-HEX
10 AWG Lug
Wire Range
Max. Current (Copper Wire)
Wire / Screw Access
Screw / Drive Head
Mounting Style
1 to 495pcs
$0.77/ea
(or)
495pcs & up
$0.57/ea
(or)

4500pcs
"full box"
$0.43/ea
or
9000pcs
"full box"
$0.39/ea
AWG 10-16*
5.261-1.31mm2)
20A
SIDE /
TOP
3/32" HEX Socket Screw
2 LEGS at .14X.063" (3.5X1.6mm)
0.12" 3.0mm PCB penetration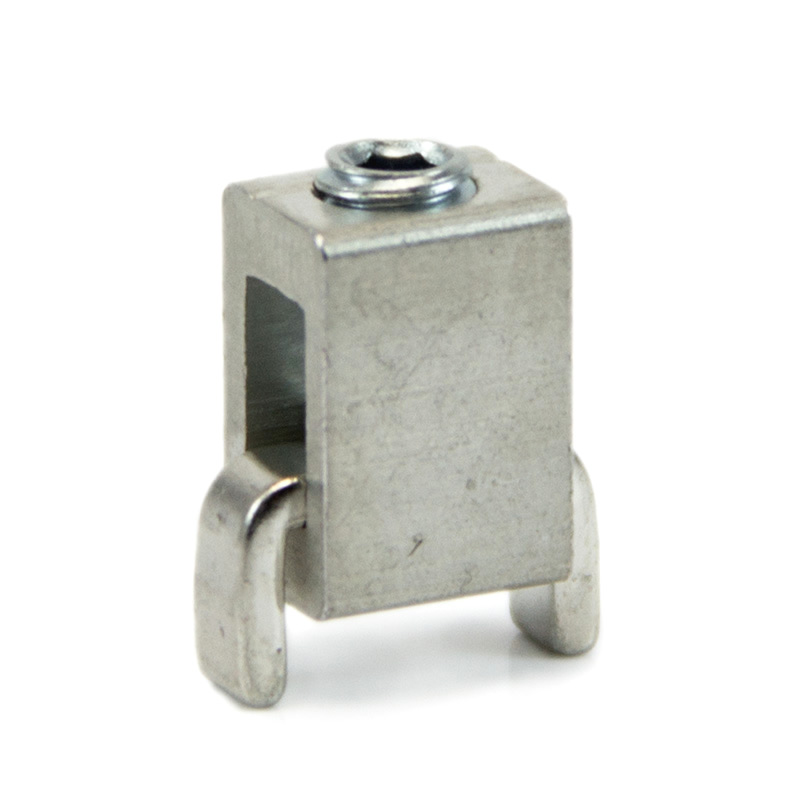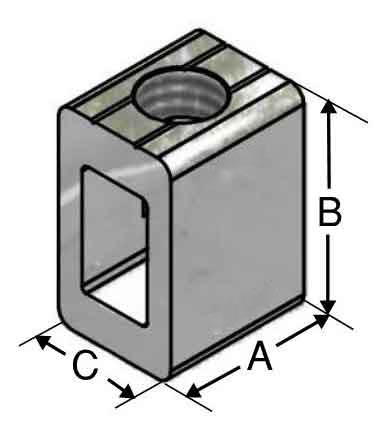 Dimensions
A: 0.31" (7.9mm)
B: 0.46" (11.7mm)
C: 0.26" (6.6mm)
See Mechanical Drawing for detailed dimensions
B12-PCB-NM-HEX: 10 AWG, 20 AMP, Hex socket screw, 10-16* AWG wire range. 2 LEGS at .14X.063" cross section and 0.12" (3.0mm) penetration PCB penetration. Side wire, and top screw entrance. No markings on body. Zinc plated steel screw, tin plated copper staple. International Hydraulics inc.
Temperature Range and Rating Guide
Body and Staple THT Types
Wave and reflow solderable high current PCB wire terminal lug / connector for high amp power applications. THT (Through Hole Technology). Copper wire, stranded and solid wire per UL486 wire code. Solid copper bus staple for tens of micro ohms range of copper to copper high conductivity, low resistance current path. Exceeds IEC volt drop test standards.
*16 AWG or fine stranded wires recommend to use wire ferrules.