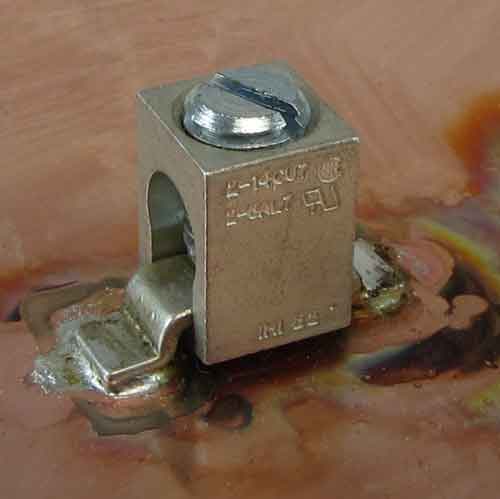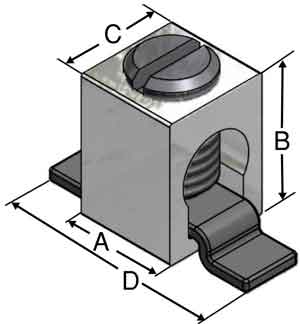 Dimensions
A: 0.41" (10.4mm)
B: 0.56" (14.2mm)
C: 0.42" (10.7mm)
D: 0.91" (23.1mm)
See Mechanical Drawing for detailed dimensions
B2A-PCB-SS-SMT: 2 AWG, 115A/100A AMP, stainless steel screw, (2)3-14 AWG wire range. Side wire, and top screw entrance. UL Recognized at 600v - acceptable for use through 2000v. Canada Certified. International Hydraulics Inc® brand.
Temperature Range and Rating Guide
One piece SMT / SMD Solderable Body Types
Wave and reflow solderable high current PCB wire terminal lug / connector for high amp power applications. SMT / SMD (Surface Mount Technology, Surface Mount Device). Copper or aluminum wire, stranded and solid wire per UL486 wire code. Solid mass, high conductivity aluminum alloy body for tens of micro ohms range of resistance wire to foil conductivity, low resistance current path. Exceeds IEC volt drop test standards. Variety of wire binding screw options.

B2A-PCB-SS-SMT: 4-14 AWG, 115A / 85A AMP, tornillos de acero inoxidable. Alambre lateral, y la entrada superior del tornillo.