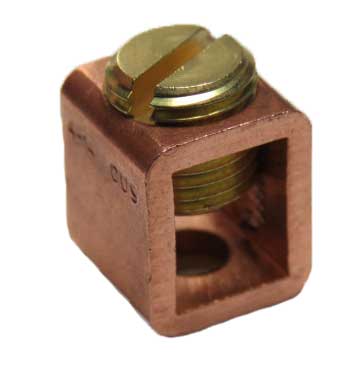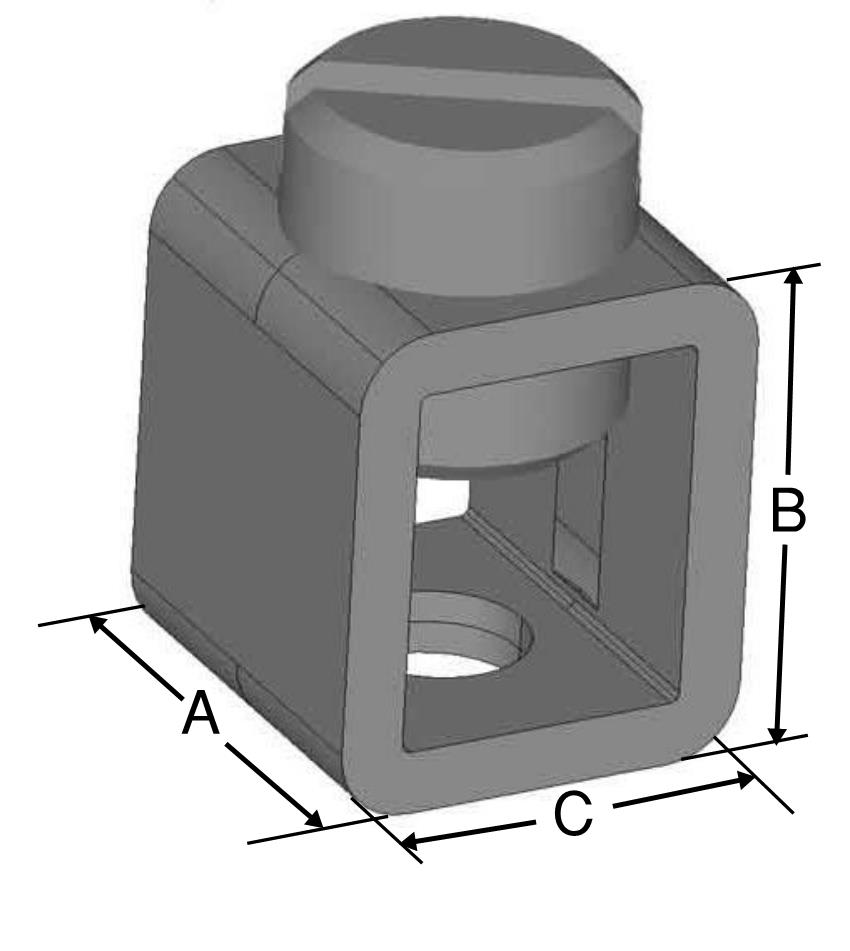 Dimensions
A: 0.47" (11.9mm)
B: 0.55" (14.0mm)
C: 0.46" (11.7mm)
See Mechanical Drawing for detailed dimensions
*Wire range only valid with use of a bus bar or staple.
B4B-B is End Of Life status with limited long term parts supply. For similar aluminum parts see B2A9
"B4B-B" 4 AWG OEM box collar lug, 4-14 AWG wire range, single wire, all copper body, solid brass screw, copper wire only, CU9, 90C temperature rating, Canada Certified for USA and Canada, good for heavy duty applications and environments and "copper only" codes, oversized wire opening. Flat end screw with cut trepan face for gripping large and small stranded wires without damage. 0.20" Dia. plain mounting hole (#10 screw) (may be tapped 1/4-28 by user and permitted in file) or bus "keeper" hole. 85 AMPs, Bus .25 x .063 copper alloy minimum cross section. Mounting hole .20 dia. (may be tapped 1/4-28 by user and permitted in file) International Hydraulics Inc® brand.
Temperature Range and Rating Guide
Please email for higher volume prices
Hecho de cobre, la gama del cable de AWG 4-14, cable de cobre, la calificación de la temperatura CU9, 90C, Canada Certificó para US y Canada.