2/0 - 14 AWG
FLEX 1/0-14 AWG
5mm Hex Socket Screw
1/4"
0.281" mounting bolt hole
OR
Drill Your Own™ Mounting Holes
CU9AL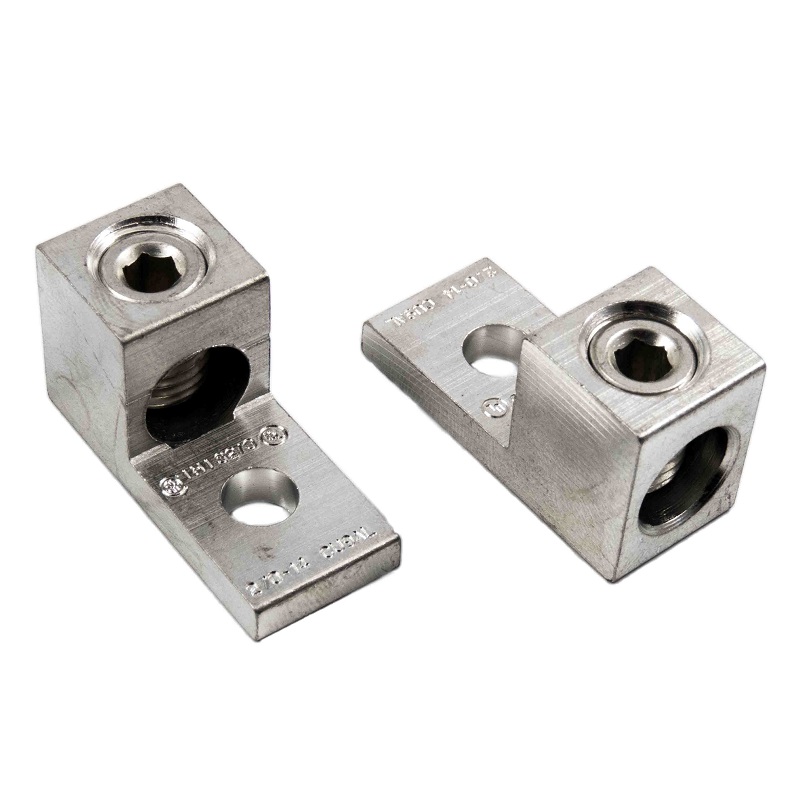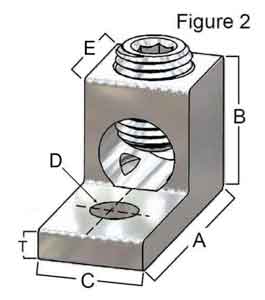 Dimensions
A: 1.47" (37.3mm)
B: 0.81" (20.6mm)
C: 0.63" (15.9mm)
See Mechanical Drawing for detailed dimensions
Note!!! This part has a 5mm hex socket for use in metric countries.
"S2/0-HEX-M" 2/0 AWG metric Single wire lug, 2/0-14 AWG wire range, wire class B/C and FLEX, AWG 1/0-14, wire class G-K class 5, single barrel, aluminum or copper wire, CU9AL, 90C temperature rating, one mounting hole, METRIC 5mm Hex Socket screw, UL Listed at 600v - acceptable for use through 2000v, Canada Certified. 1/4" or 6mm bolt mounting hole. Stacking, nesting, and interlocking lugs permitted under UL White book ZMVV. Current and temperature rating subject to the lowest temperature rated conducting part in the assembly. IHI Connectors® brand.
UL & Canada Approved for FLEX wire Class G-K sizes & mm2 class 5 1/0-14 AWG
"S2/0-HEX-M" La gama del cable de AWG 2/0-14, cable de aluminio o cobre, la calificación de la temperatura CU9AL, 90C, solo montar hoyo, Tornillo 1/4". Tipo Allen hueco hexagonal METRIC 5mm, UL Listó, Canada Certificó. Solo montar hoyo, de 1/4" o 6mm. Marca IHI. Hecho en EE.UU. de partes nacionales e importadas.