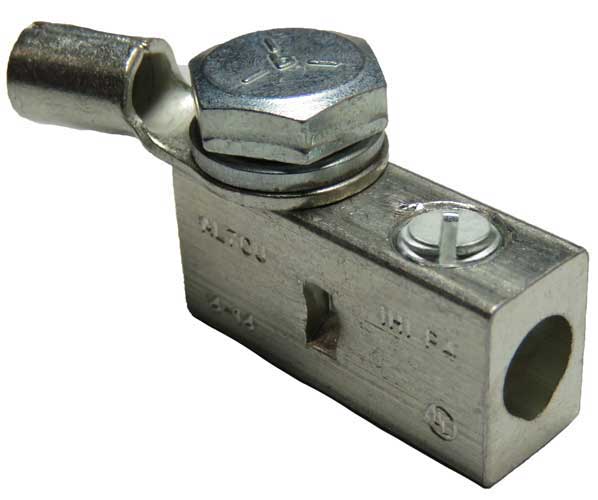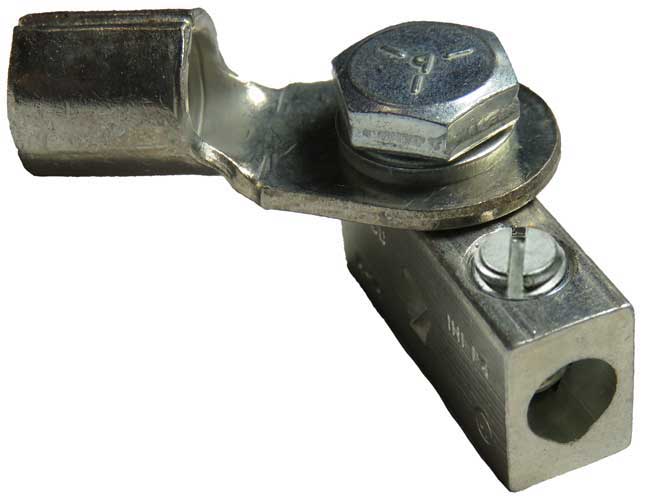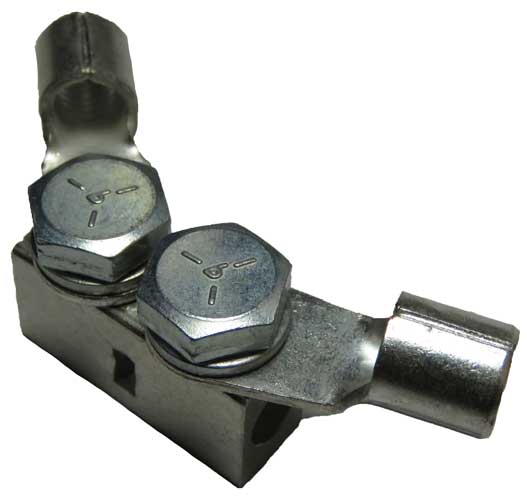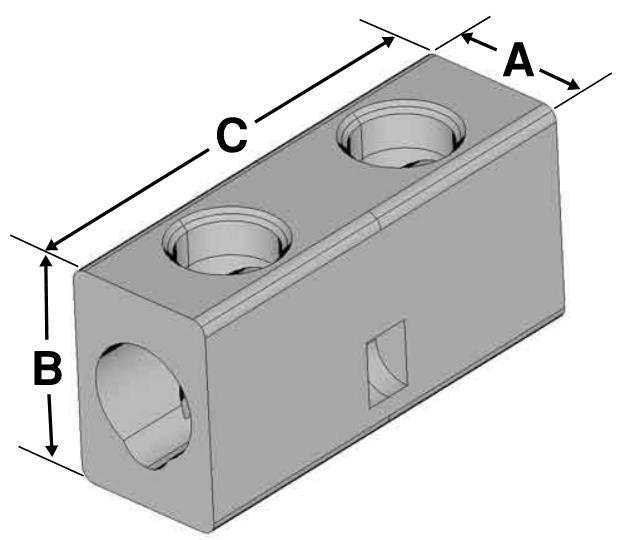 Dimensions
A: 0.34" (8.6mm)
B: 31/64" (12.3mm)
C: 1.01" (25.7mm)
See Mechanical Drawing for detailed dimensions
P4-SMT used as a ring lug mount (RLM) block, tin plated, solderable. Suggested ring lug wire sizes 4-14 AWG, up to 85 Amps. Kitted with a zinc plated steel 1/4-28 hex cap bolt and M6 washer. Ring lug not included. SMT/SMD solderable tin plated. International Hydraulics Inc® brand.
UL rating applies to 4-14 awg wire range (2 barrels) only, and only when using the furnished slotted or hex set screws. Mounting secureness and final assembly current rating is subject to further UL testing by customer.
RLM hardware (bolts and washers) sold separately, replacing hardware in any wire connector outside of the OEM (Original Equipment Manufacturer) factory environment which is field inspected by UL and CSA to assure compliance to the tested build procedures.
UL DOES NOT PERMIT ANY unauthorized field repair or modification to any connector bearing the UL logo (see UL White Book).

It is entirely the responsibility of the purchaser to obtain all of the approvals from the AHJ (Authority(ies) Having Jurisdiction) covering the application. Full details on the Technical Info & User Advisory.
For More Information Click the Icons Below

P4 - 1 bolt

Hardware

RoHS 10/10