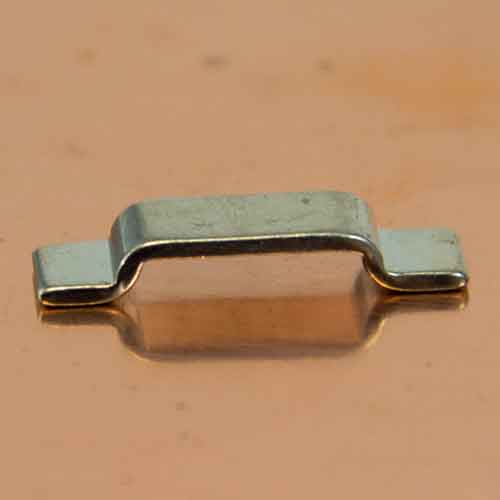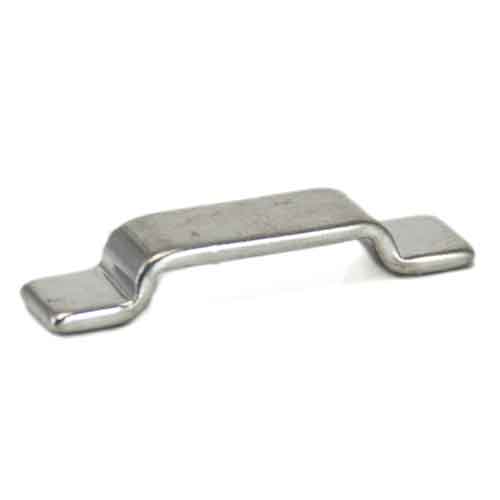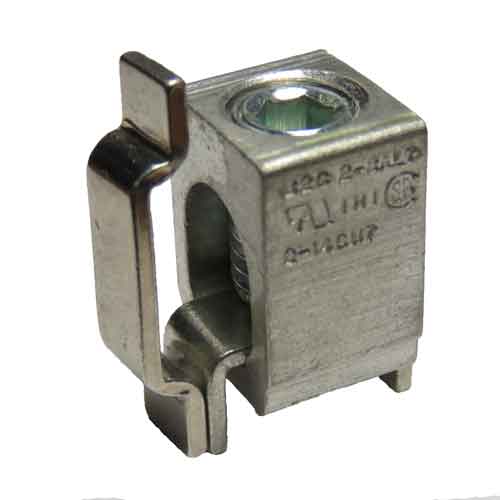 Wire stop application on a B2C-PCB-HEX.
Lugs sold seperately.
39-76A AMPs
(US Inches)
(WxT):
0.12in2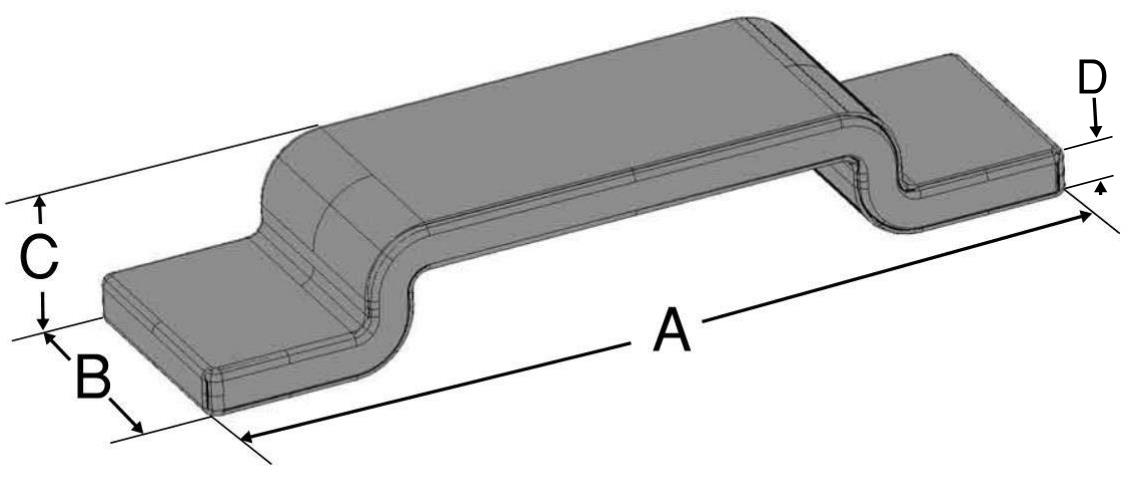 Dimensions
A: 0.91" (23.1mm)
B: 0.24" (6.1mm)
C: 0.15" (3.7mm)
D: 0.05" (1.3mm)
See Mechanical Drawing for detailed dimensions
PCB Shunts and Jumpers; Solid copper with high solderability, tin plating for paste /reflow SMT soldering. International Hydraulics Inc® brand.
Wire Stop Application for use with B2X-PCB-XXX assemblies, B2A-2PCB-XXX assemblies, and B1/0-PCB (-L) assemblies. Not for use with angled -45, -37 PCB versions or -SMT PCB versions.
Advantages:
• THT Wave solderable or SMT solderable these all copper devices are able to pass high current levels from layer to layer as well as to bridge a gap in the current path.
• Compatible with THT / SMT /SMD PCB applications
• IHI High Current Shunts and Jumpers are 100% copper with tin over nickel barrier for high soldering temperatures found in lead free soldering.
• All PCB Current Shunts and Jumpers are RoHS and REACH compliant as well as lead free.
• Current ratings are conservatively rated for low heat rise (I2R watts) with high currents.
• May be stitched together in the same via slot for chain type use to increase length or multiple current nodes.
• Low profile types and arched types for when a current sensing winding is needed.
• Expansion and contraction same rate as copper foils to avoid warping PCB.
• Available by the handful or thousands at a time from stock!
Uses:
• High Current shunting along the PCB
• High current shunting through the PCB – layer to layer
• Solderable localized heat sink for hot spot problems
• Lower I2R watts where foil is generating too much heat
• Provide a current loop for current transformer coil.
• Provide a current reach bar for high current semiconductors connections in a crowded PCB layout situation
For higher volume quantities please contact our sales department for pricing and availability:
- Phone: 330-562-8983
- Email: Sales@LugsDirect.com
- Fax: 330-562-9990