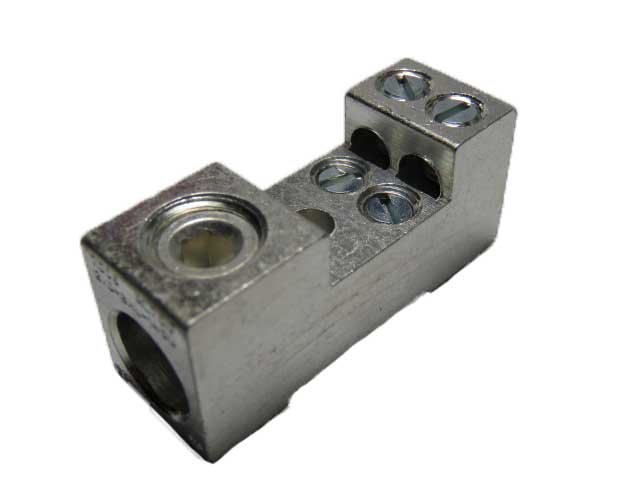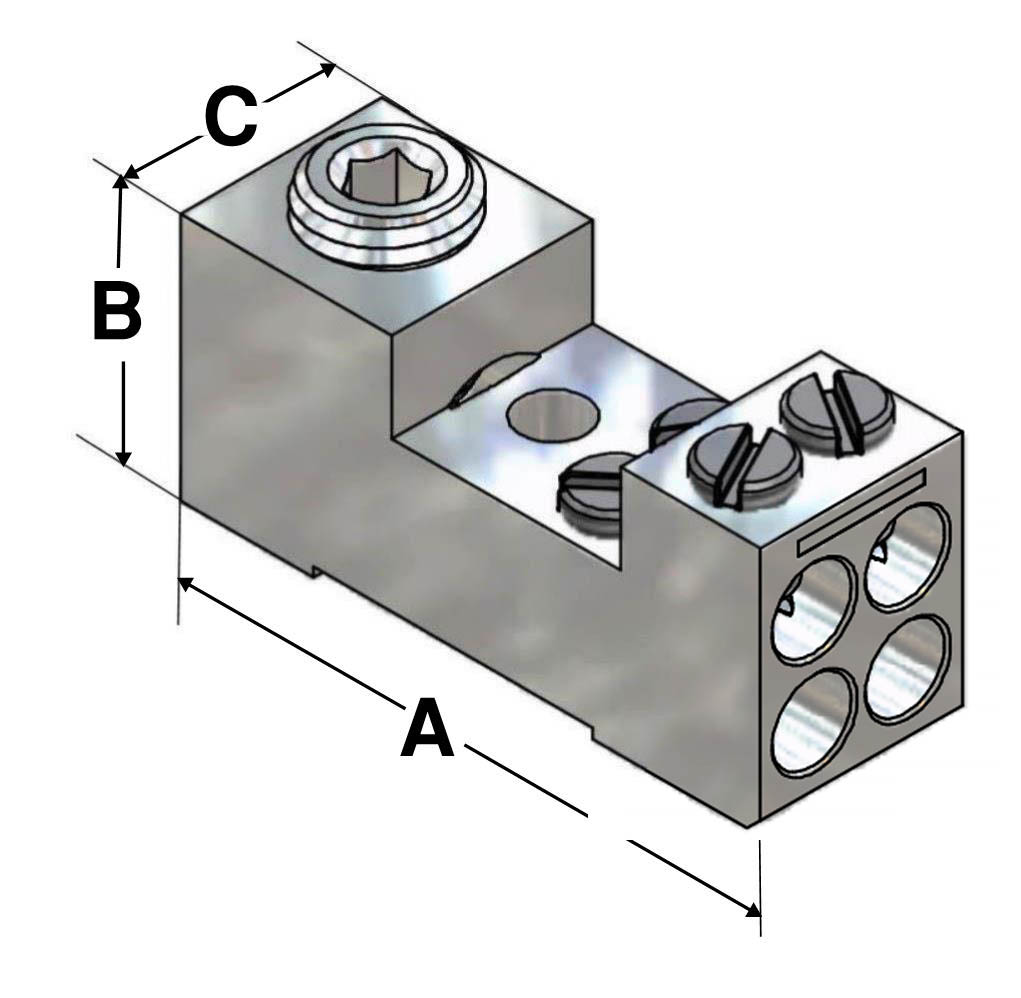 Dimensions
A: 1.81" (46.0mm)
B: 0.78" (19.8mm)
C: 0.63" (16.0mm)
See Mechanical Drawing for detailed dimensions
"7006" 4 AWG

Multi wire lug

, Five 5 barrel /wires (4) 4-14 CU7AL AWG plus (1) 2/0-14 AWG wire range, Grounding or Power Distribution or Power Collection Lug. Stacker type, two tier lug. UL Recognized. Up to Five wires (5 conductors) aluminum or copper wire, CU7AL, 75C temperature rating, one #10 (5mm) Bolt mounting hole , UL Recognized at 600v - acceptable for use through 2000v.

International Hydraulics Inc.

brand. Made in the USA from domestic and imported parts. Total current rating with 5 full size copper wires 175 Amp.

"7006" Cinco 5 cañón / alambres (4) 4-14 CU7AL AWG más (1) 2 / 0-14 gama AWG, Conexión a tierra o distribución de energía o Power Colección Lug. Reconocido por UL. Hasta cinco cables (5 conductores) de aluminio o cobre alambre, CU7AL, 75C clasificación de temperatura, uno # 10 (5 mm) orificios de montaje Bolt, reconocido por UL. Marca IHI. Hecho en los EE.UU.. Amperaje total con 5 hilos de cobre tamaño completo 175 Amp.