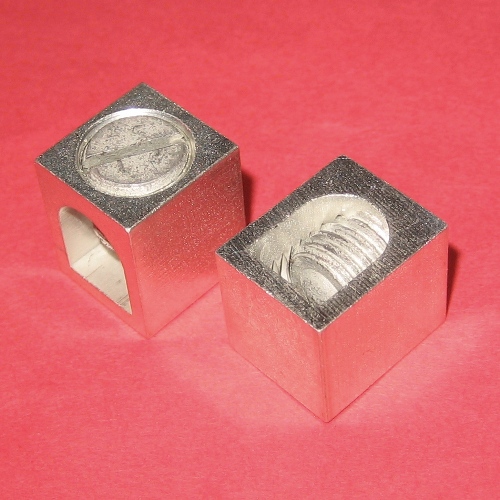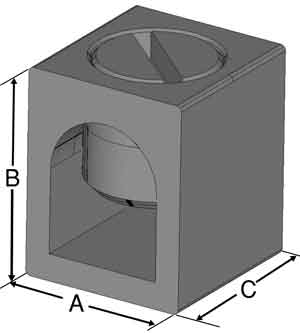 Dimensions
A: 0.47" (11.9mm)
B: 0.58" (14.7mm)
C: 0.49" (12.4mm)
See Mechanical Drawing for detailed dimensions
*Wire range only valid with use of a bus bar or staple.
"B2B" 2 AWG OEM box collar lug, 2-14 AWG wire range, tin plated aluminum with tin plated aluminum screw, aluminum or copper wire, CU9AL,90C temperature rating, single wire terminal, and two UL Recognized at 600v - acceptable for use through 2000v. Heavy Duty #2 AWG wire connector. 65 AMP, Copper alloy bus cross section.312" x .045". International Hydraulics Inc® brand.
Temperature Range and Rating Guide
Please email for higher volume prices
La gama del cable de AWG 2-14, cable de aluminio o cobre, la calificación de la temperatura CU9AL, 90C, solo conductor, UL Certificó.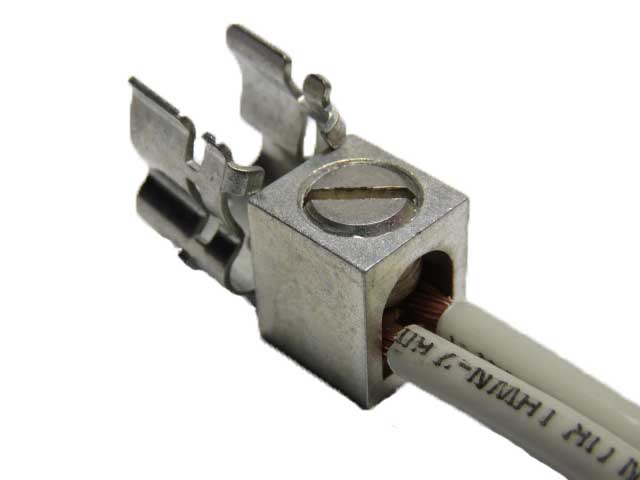 Two wire application (#10 wire size only)