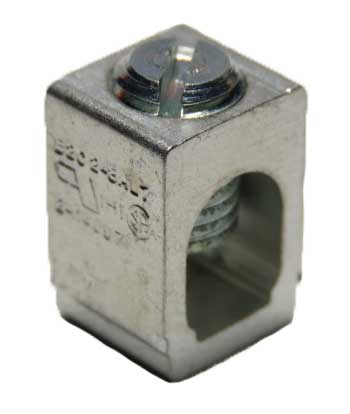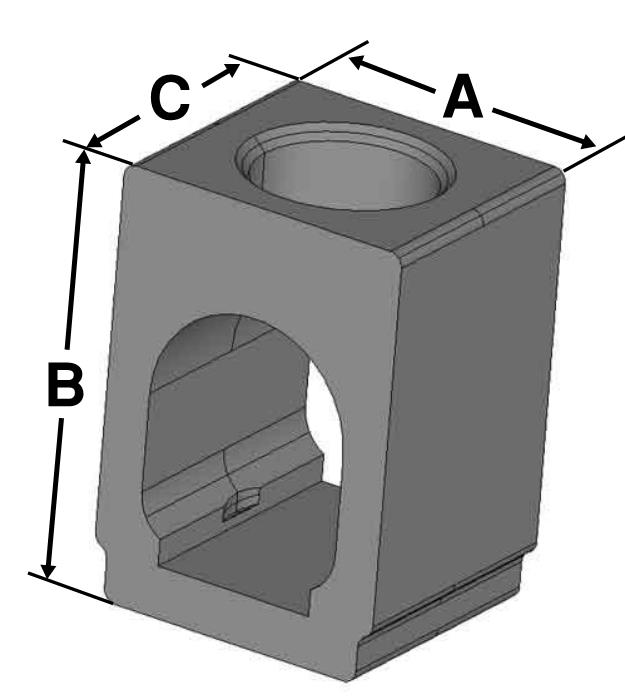 Dimensions
A: 0.47" (11.9mm)
B: 0.66" (16.8mm)
C: 0.41" (10.4mm)
See Mechanical Drawing for detailed dimensions
*Wire range only valid with use of a bus bar or staple.
"B2C" 2 AWG OEM, 2-14 AWG wire range, single wire, tin plated aluminum with steel screw, aluminum or copper wire, CU7AL, 75C temperature rating, OEM bus tang mounted, UL Recognized at 600v - acceptable for use through 2000v, Canada Certified. Larger body style than B2A with more room in wire hole. International Hydraulics Inc.

Temperature Range and Rating Guide
Please email for higher volume prices
La gama del cable de AWG 2-14, cable de aluminio o cobre, la calificación de la temperatura CU7AL, 75C, solo conductor, UL, Canada Certificó.