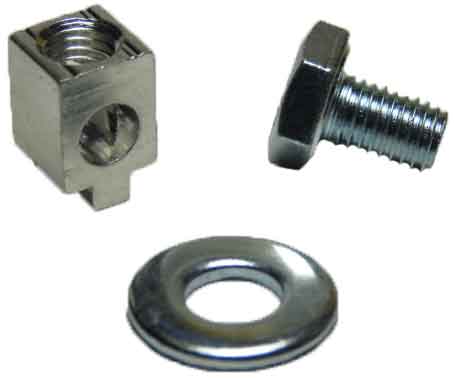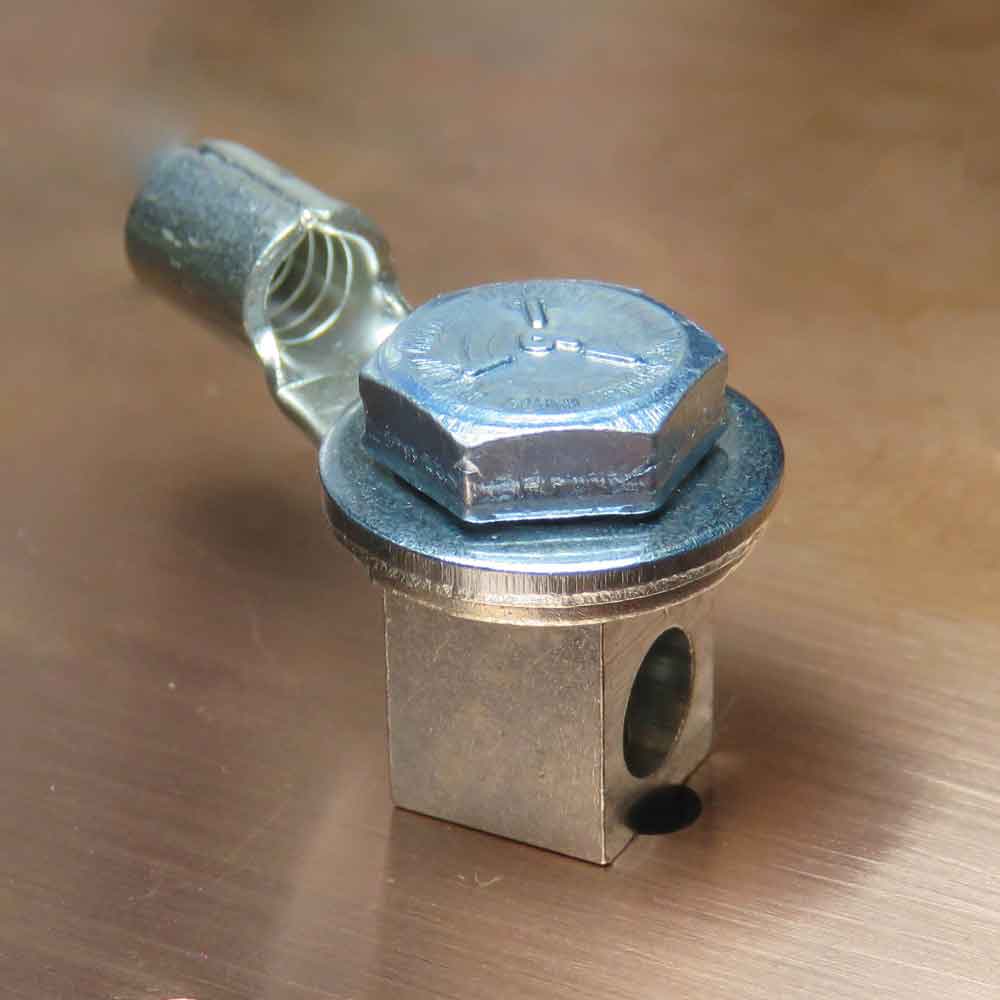 Ring lug not included
Part not assembled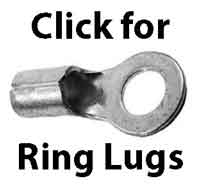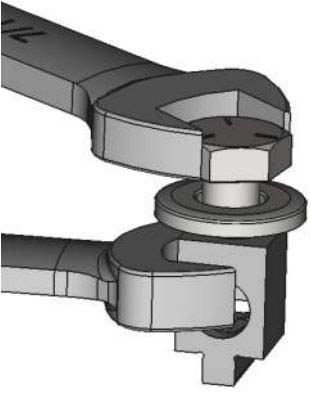 When tightening bolt,
two wrenches should be used to avoid damaging solder bond
B6A-PCB-RLM (KIT): Ring lug mount block with integrated aluminum foot, tin plated, solderable. 1 leg at .336X.14" with a .10" (2.54mm) PCB penetration. Suggested ring lug wire sizes 6-16 AWG, up to 65 AMP. Kitted with a zinc plated steel 1/4-28 hex cap bolt and washer. Ring lug mount and top bolt entrance. Part side hole not intended for wire insertion when the part is used as a ring lug mount. When tightening bolt, two wrenches should be used to avoid damaging solder bond. International Hydraulics Inc® brand.
Temperature Range and Rating Guide
One piece Body THT Types
Wave and reflow solderable high current PCB wire terminal lug / connector for high amp power applications. THT (Through Hole Technology). Wire choice affected by customer supplied ring lug and ring lug codes and ratings. Solid mass, high conductivity aluminum alloy body for tens of micro ohms range of resistance wire to foil conductivity, low resistance current path. Meets IEC volt drop test standards.
130A with 1/0 AWG copper wire (purchase 2 RLM connectors, 1 crimp lug is purchased by customer)