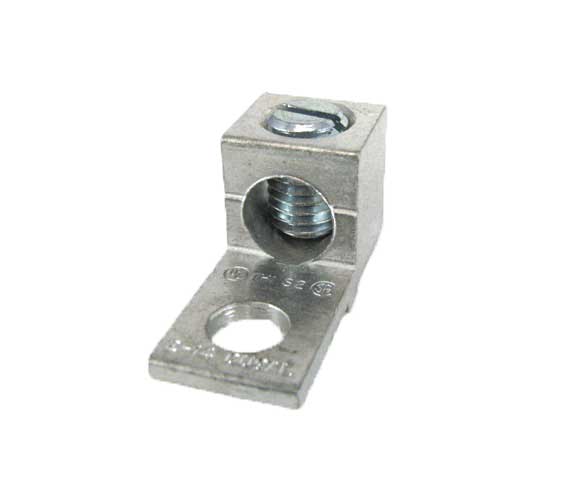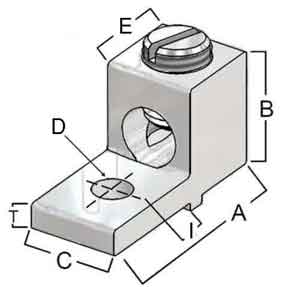 Dimensions
A: 1.16" (29.4mm)
B: 0.56" (14.8mm)
C: 0.50" (12.7mm)
See Mechanical Drawing for detailed dimensions
S2-TP will be available Mid March.
email: sales@lugsdirect.com | ph: 330-562-8983
"S2-TP" 2 AWG Single wire lug, 2-14 AWG wire range, single barrel, aluminum or copper wire, CU9AL, 90C temperature rating, one mounting hole with anti-rotation rib(turn prevent) , Slotted Screw, UL Listed at 600v - acceptable for use through 2000v, CSA Certified. 1/4" bolt. International Hydraulics Inc. brand. Made in the USA from domestic and imported parts.
"S2-TP" La gama del cable de AWG 2-14, cable de aluminio o cobre, la calificación de la temperatura CU9AL, 90C, solo montar hoyo con costilla anti rotación (la vuelta previene), UL Listó, CSA Certificó. Solo montar hoyo, de 1/4" tornillo. Marca IHI. Hecho en EE.UU. de partes nacionales e importadas.