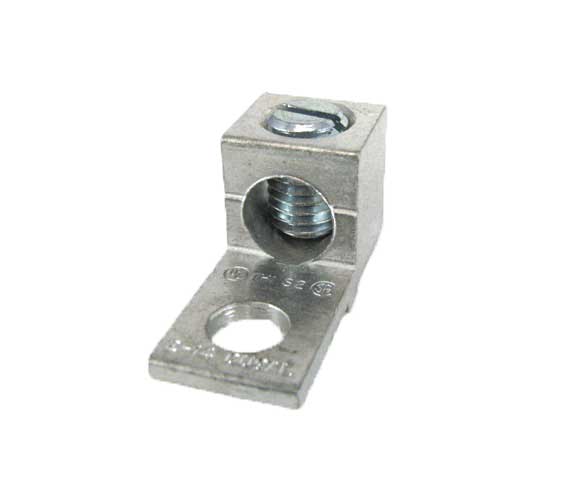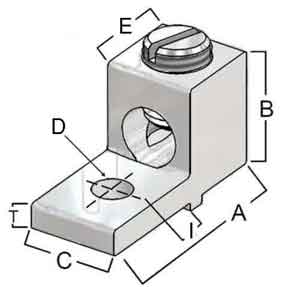 Dimensions
A: 1.16" (29.4mm)
B: 0.56" (14.8mm)
C: 0.50" (12.7mm)
I: 0.26" (6.6mm)
See Mechanical Drawing for detailed dimensions
Two Wires Per Barrel

Wire Size AWG (mm2)

8

(8.37)

-

(6)

10

(5.26)

-

(4)

12

(3.31)

-

(2.5)

14

(2.08)

Code Copper
-
-
Y
Y
Y
Y
Y
FLEX (G-K classes)
Single Wires Only.
No mixing wire gauges.
"S2-TP" 2 AWG Single wire lug, 2-14 AWG wire range, Multiple (dual) wire class B/C and FLEX, 4-12 AWG, 25mm2-4mm2, wire class G-K including mm2 class 5, single barrel, aluminum or copper wire, CU9AL, 90C temperature rating, one mounting hole with anti-rotation rib(turn prevent) , Slotted Screw, UL Listed at 600v - acceptable for use through 2000v, CSA Certified. 1/4" bolt. IHI Connectors brand. Made in the USA from domestic and imported parts.
Aluminum screw option available. Email sales@lugsdirect.com for details and pricing.
**TORK KRIMP®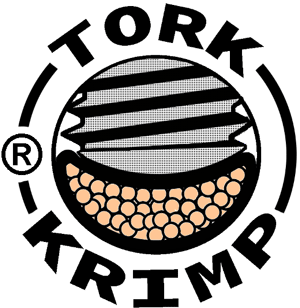 Self crimping of standard ferrules. Patent Pending. Full instructions for self crimping ferrules here.