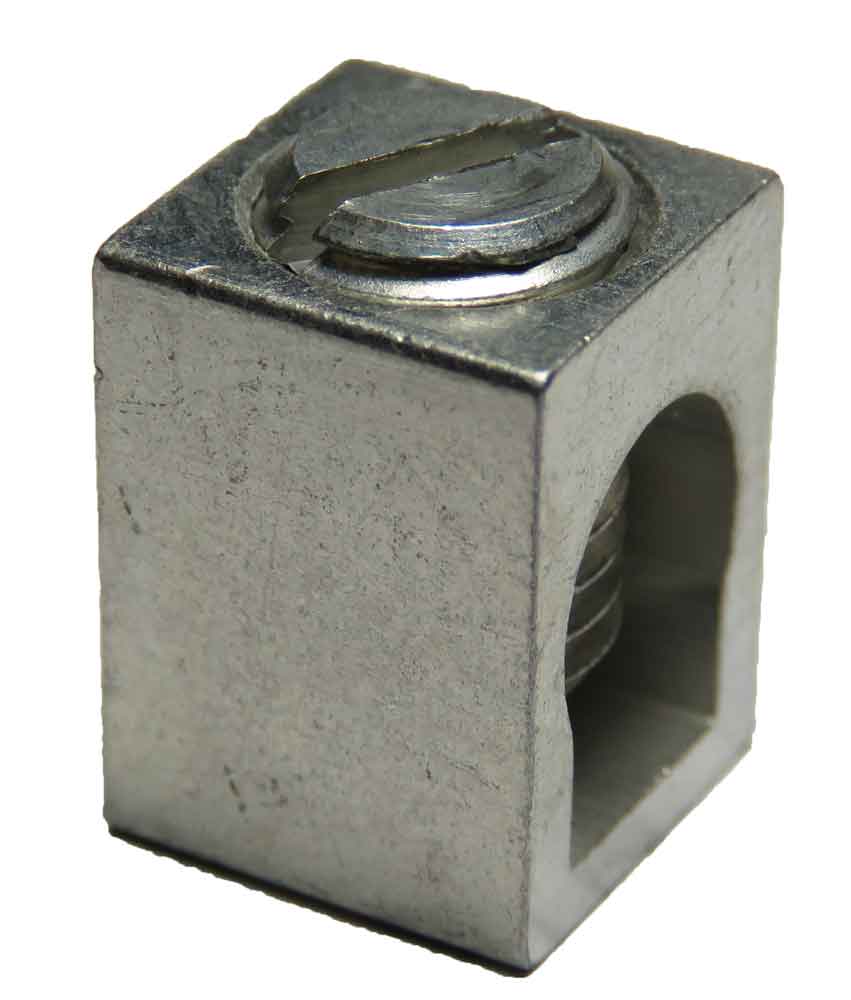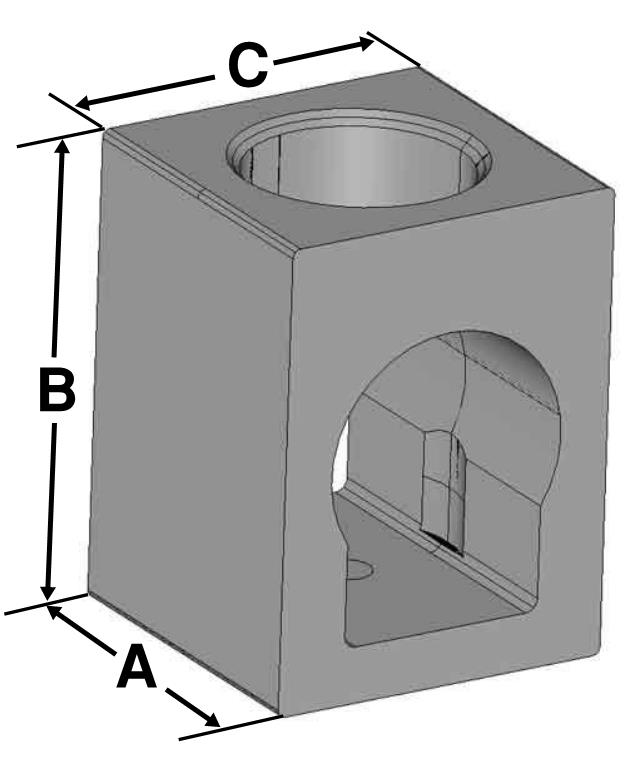 Dimensions
A: 0.41" (10.4mm)
B: 0.56" (14.2mm)
C: 0.42" (10.7mm)
See Mechanical Drawing for detailed dimensions
*Wire range only valid with use of a bus bar or staple.
"B2A9" 2 AWG OEM, 2-14 AWG wire range, tin plated aluminum with tin plated aluminum slotted set screw, aluminum or copper wire, CU9AL, 90C temperature rating, single wire terminal, UL Recognized at 600v - acceptable for use through 2000v. The most compact #2 AWG wire connector available.
Tin plated aluminum screw.
Temperature Range and Rating Guide
Aluminum Screw Driver Tip Guide